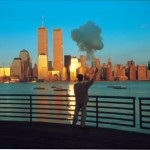 Les Chinois ont la réputation d'être de talentueux inspirés, leurs artistes contemporains sont là pour prouver qu'ils peuvent aussi être des créateurs de génie. Tentant d'atteindre la notoriété d'un Jue Minjun, Cai Guo-Qiang effectue un travail original et poétique sur la pyrotechnie.
La vignette de la photo ci-dessus date de 1996 et est vraiment étonnante quand on la rapproche des évènements du 11 septembre 2001. Elle est extraite de son oeuvre : Century with Mushroom Clouds: Project for the 20th Century
Ses travaux les plus remarqués sont sur les feux d'artifices en plein jour qu'il a présenté au Mathaf (musée d'art moderne du  Qatar).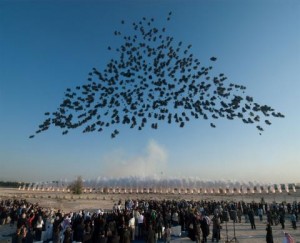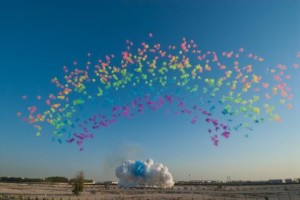 Si vous voulez consulter les autres œuvres de Cai Gio-Qiang vous pouvez vous rendre sur son site web qui comme tous les sites web d'art contemporain n'a pas un ergonomie optimisée (il faut prendre son temps) ou consulter toutes les images indexées dans Google images de son site web.
site web : cliquez-ici
tous les œuvres de son site : cliquez-ici
Encyclopédie sur Cai Guo-Qiang : Amazon